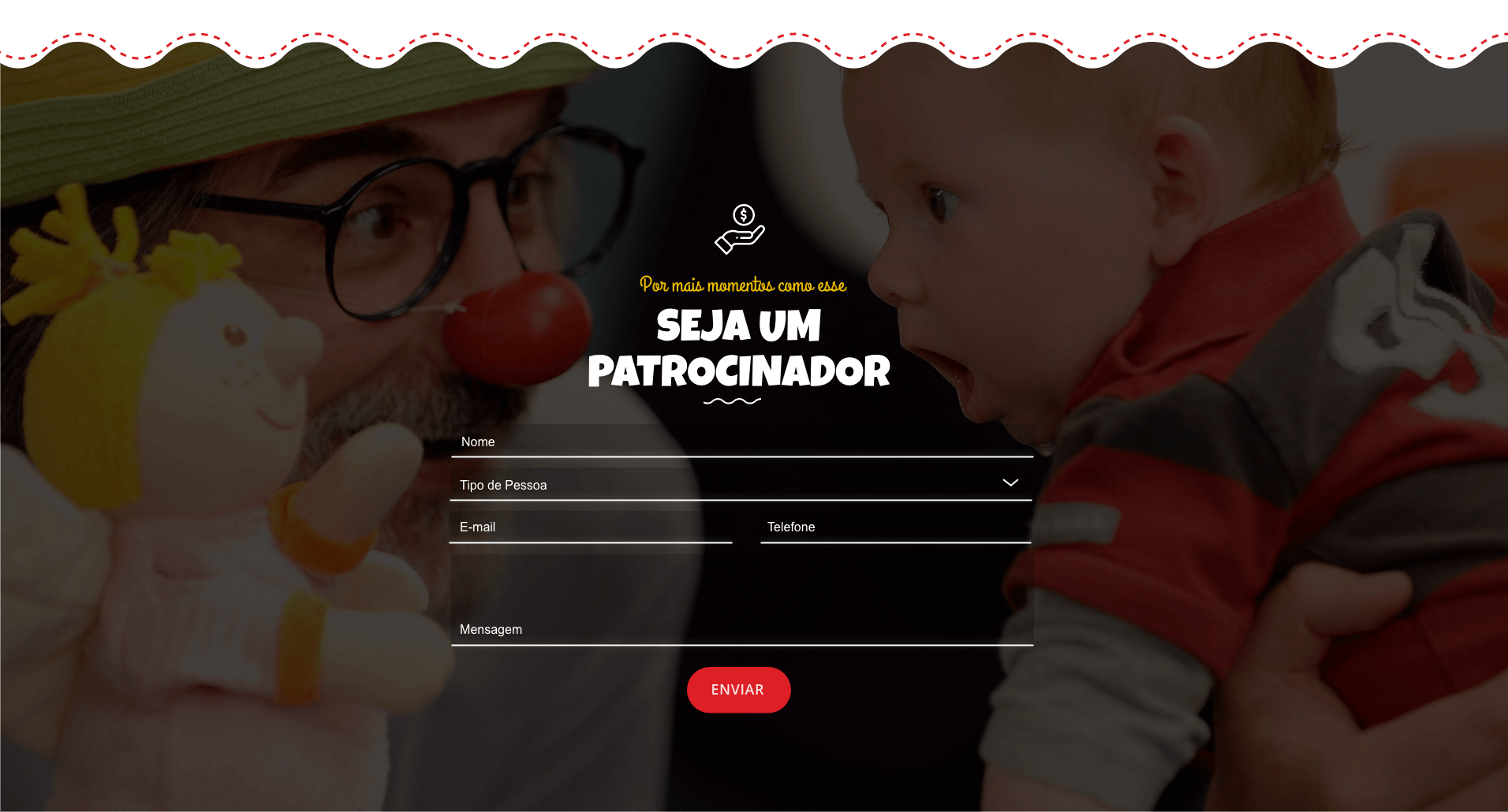 The Trupe da Saúde "Health Troupe" acts since the year of 2000 taking the art of clowning, improvisation and music to five hospitals from Curitiba. 
The site was develop with the goal of publicizing the work they already made and get new sponsors for the project. For that to happen, it was used a light and playful communication, representing the joy of transforming lives.
A Trupe da Saúde atua desde o ano 2000 levando a arte da palhaçaria, do improviso e da música a cinco hospitais de Curitiba.

O site desenvolvido tem o objetivo de divulgar o trabalho já realizado e conseguir novos patrocinadores para o projeto. Para isso, uma comunicação leve e lúdica representando a alegria de transformar vidas.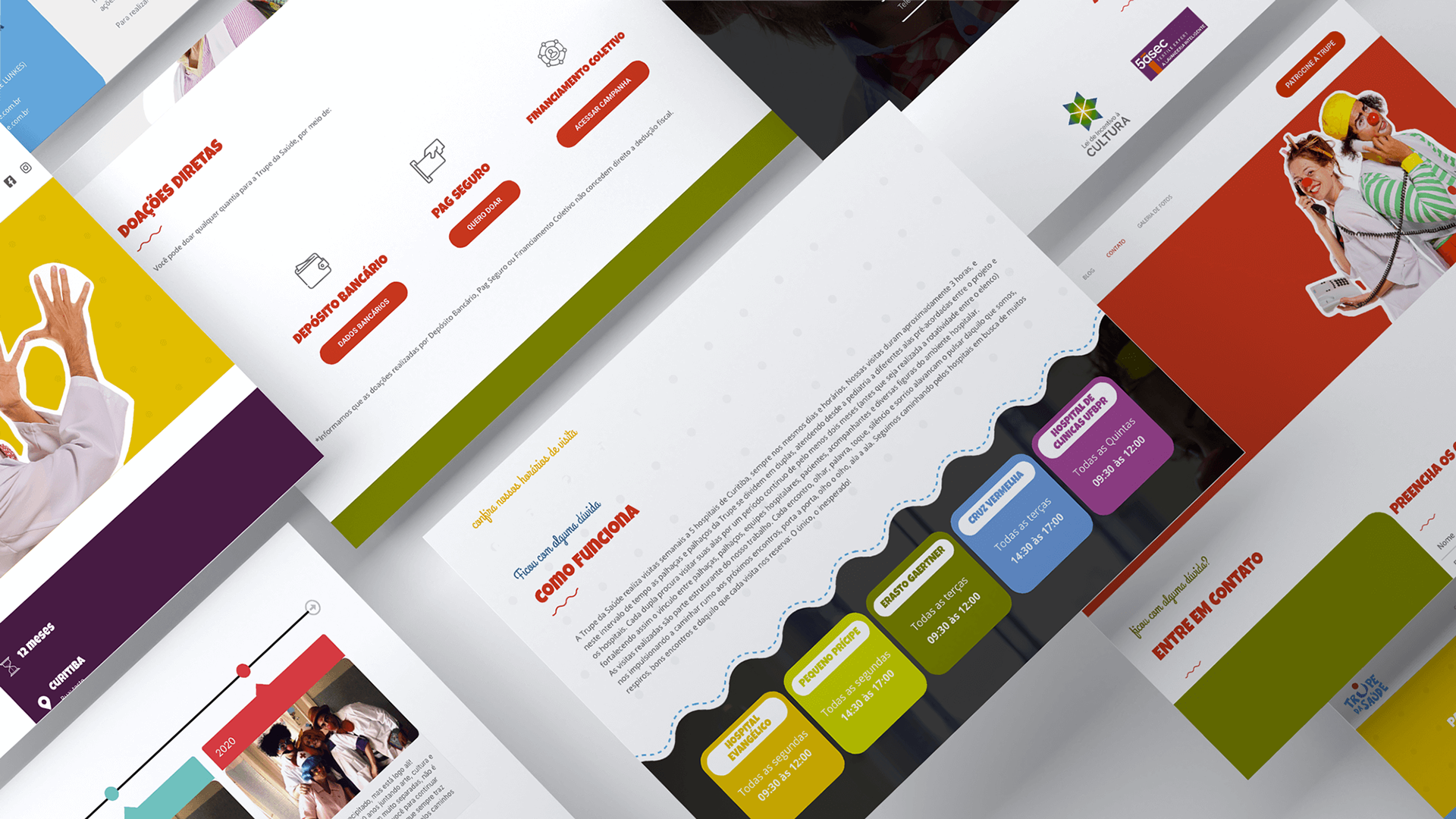 Job made in Inundaweb agency (2019). 
Trabalho realizado na agência Inundaweb (2019).