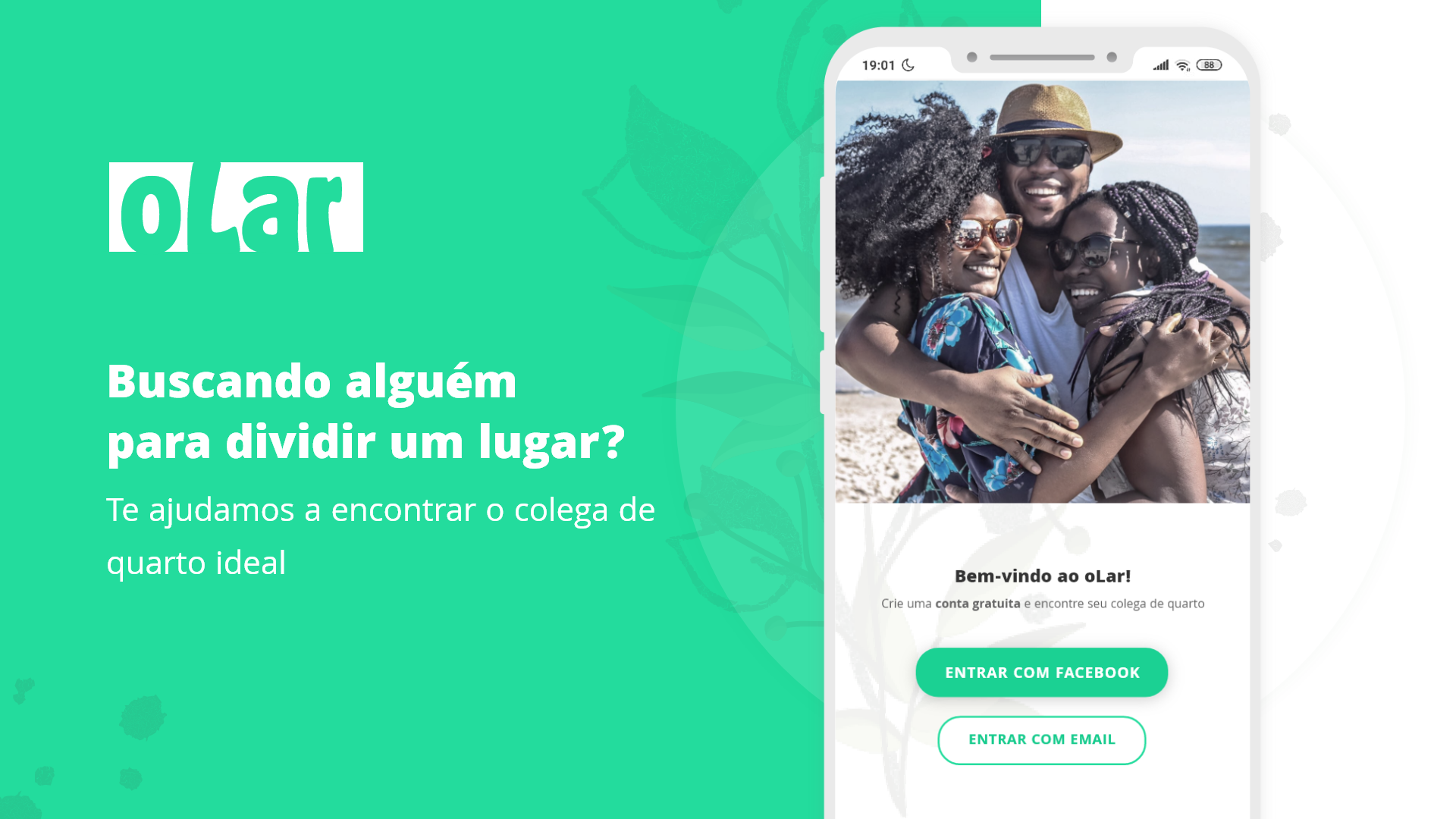 There are many apps promoting the advertising of houses and apartments. 


The differential of oLar is uniting people who have the same goal and focus the search not on the place, but on the person, so they can share a space together.

It has a search filter and tools created especially to make the user experience easier, with group chats and tools for sharing real estate offers.
Existem muitos aplicativos de moradia que promovem a divulgação de casas e apartamentos.
O diferencial do oLar é reunir pessoas com um objetivo em comum e focar a busca não pelo lugar, mas pela pessoa, afim de dividirem um espaço juntos.

Conta com filtro de busca e ferramentas pensadas especificamente para facilitar a experiência do usuário, como chats em grupo e compartilhamento de ofertas de imóveis.